Aerospace Engineering
Orbital Bees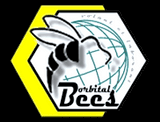 Orbital Bees is a project developed by a students group of Politecnico di Milano during the Space Systems Design course. The project studies a satellites constellation which have the task to catch up other dismissed satellites, in order to clean their orbits and avoid the space debrees increase. Me and other three students had the task of designing the satellite Power Subsystem. You may download the whole final report of the satellites constellation (pdf, 10.4 Mb - report in Italian language).
Space Flight Mechanics 2
During the Space Flight Mechanics 2 course, it is requested to design a satellite ADCS, setting up a MATLAB® Simulink model, based on the assigned project specifications. PARA is an hypothetical satellite for Earth surface observation, on sunsynchronous orbit, three axis stabilized with reaction wheels (RWA), mounting a sun sensor and a star sensor. Its asset is parameterized and computed with the Direct Quaternion Method. You may download the whole project (zip, 2.55 Mb) under Creative Commons licence (BY, NC), reporting in your own MATLAB code the author's name ant this website URL. Have fun!
Master degree thesis.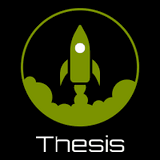 The title of my Ms degree thesis is: Metodologie per il raffreddamento nei propulsori a bipropellente liquido stoccabile, or "Cooling methodologies in storable liquid bipropellant thrusters". After illustrating the several cooling methodologies suitable for storable liquid bipropellant thrusters (regenerative cooling, film cooling, transpiration cooling), I analyze how to use hydrogen peroxide and nitrous oxide in those cooling techniques for both primary and secondary propulsion. If you want a copy of my thesis (pdf, 40 Mb, Italian language only), please contact me at the following link: